Handmade paper: beautiful, luxurious, timeless. 
Do you love working with handmade paper? Would you like to learn to make your own?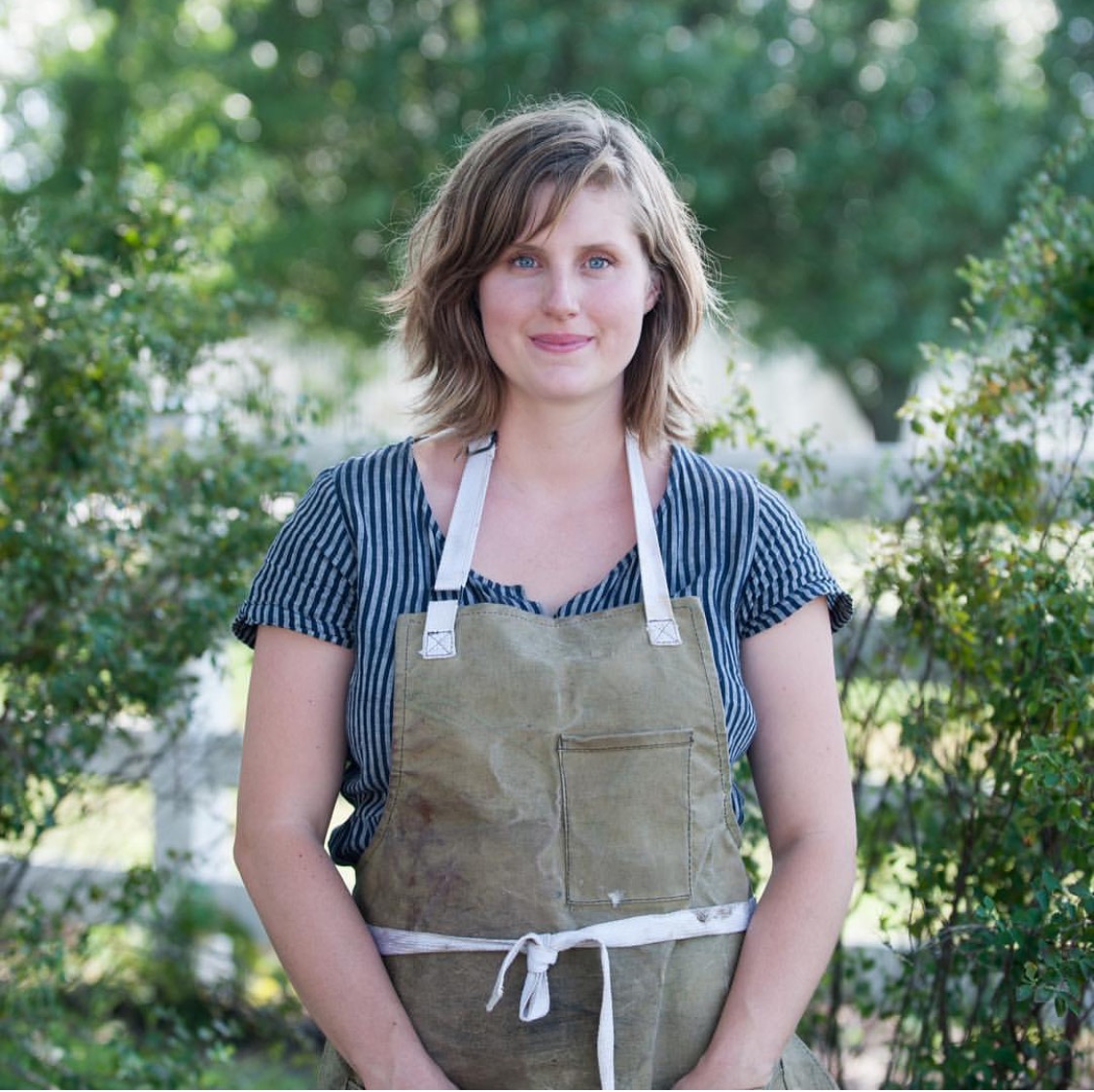 I would love to teach you how.
Hi, I'm Loren Profit Smith, founder of farmette co, a boutique handmade paper and letterpress studio. Over the years that I've run my hand papermaking business, I've had countless people reach out asking how we make our special paper. They love to work with handmade paper, but the options available for their projects are either cost prohibitive, require long wait times, are limited in their color/texture/size/shape options, or a combination of all three.
Because of this, they turn to google to see: could I do this myself? But often, they end up discouraged and overwhelmed with the hodgepodge of blog posts and YouTube videos, which take hours and hours to piece together and leave serious gaps in understanding. 
Farmette started out as a side project for me with some amazing help and support from my friend, Anne. We spent hundreds of hours combing the internet, talking with other paper-makers, and mostly experimenting, experimenting, experimenting until we found a simple and productive system that worked. I invested many thousands of dollars into equipment and equipment experiments to find the best combination of tools for our system. We quickly grew from a few hours a week side project to a full-time plus operation with multiple employees, only to struggle to land on a scale that fit with our life and goals. It was exciting to create my own way, but also stressful, overwhelming and expensive! It took years, but I'm so glad to have finally found a system and scale that works well for my business and lifestyle.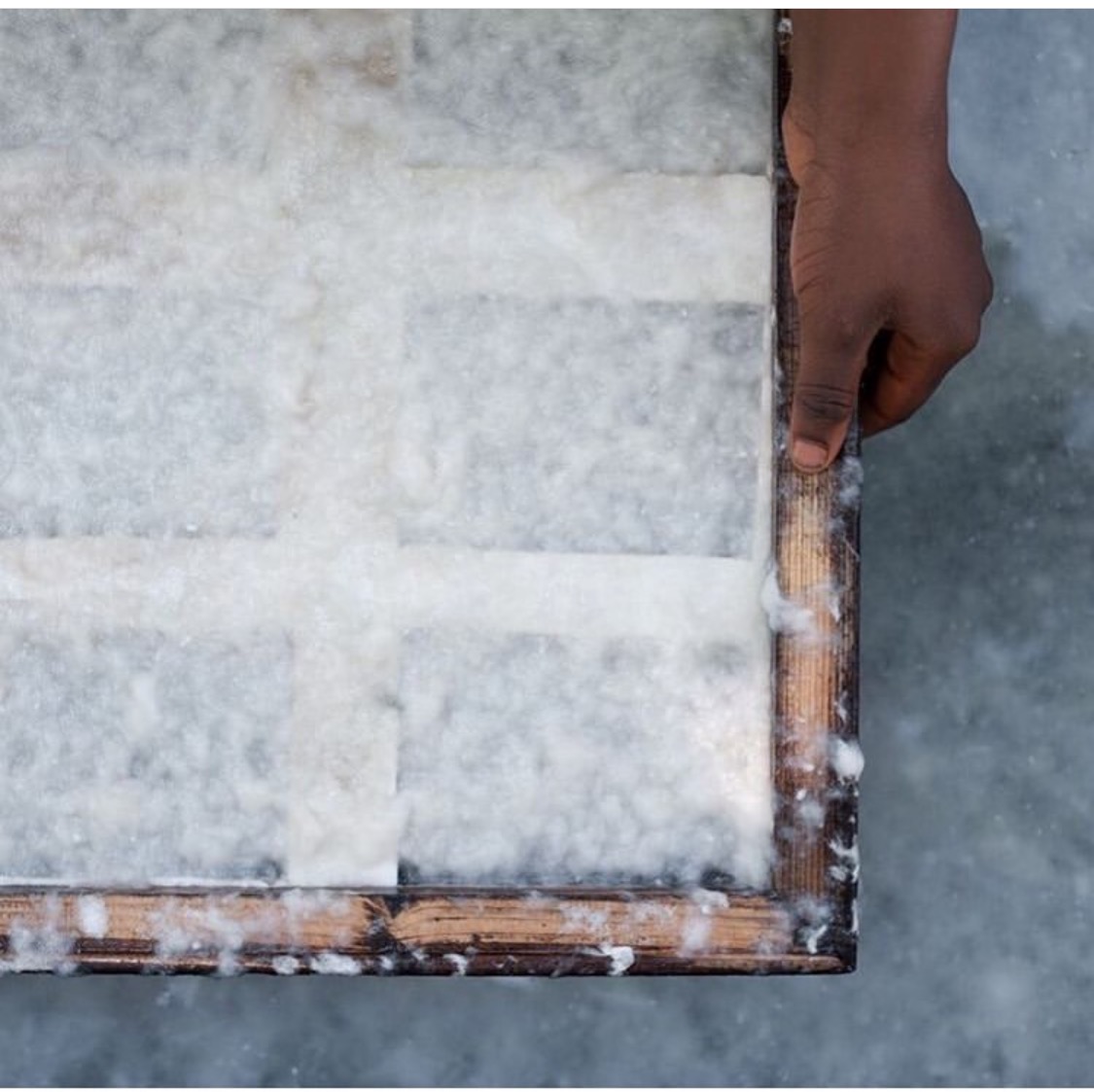 I can only imagine what it would have been like to have started my papermaking journey with a clear road map of how to set up a system from start to finish:
clearly deciding what scale made the most sense for me, learning a production system that worked without all of the hours and dollars spent piecing together and experimenting, knowing exactly what I needed and didn't need, and clarifying how to distinguish my brand and feel confident in communicating the value of what I created.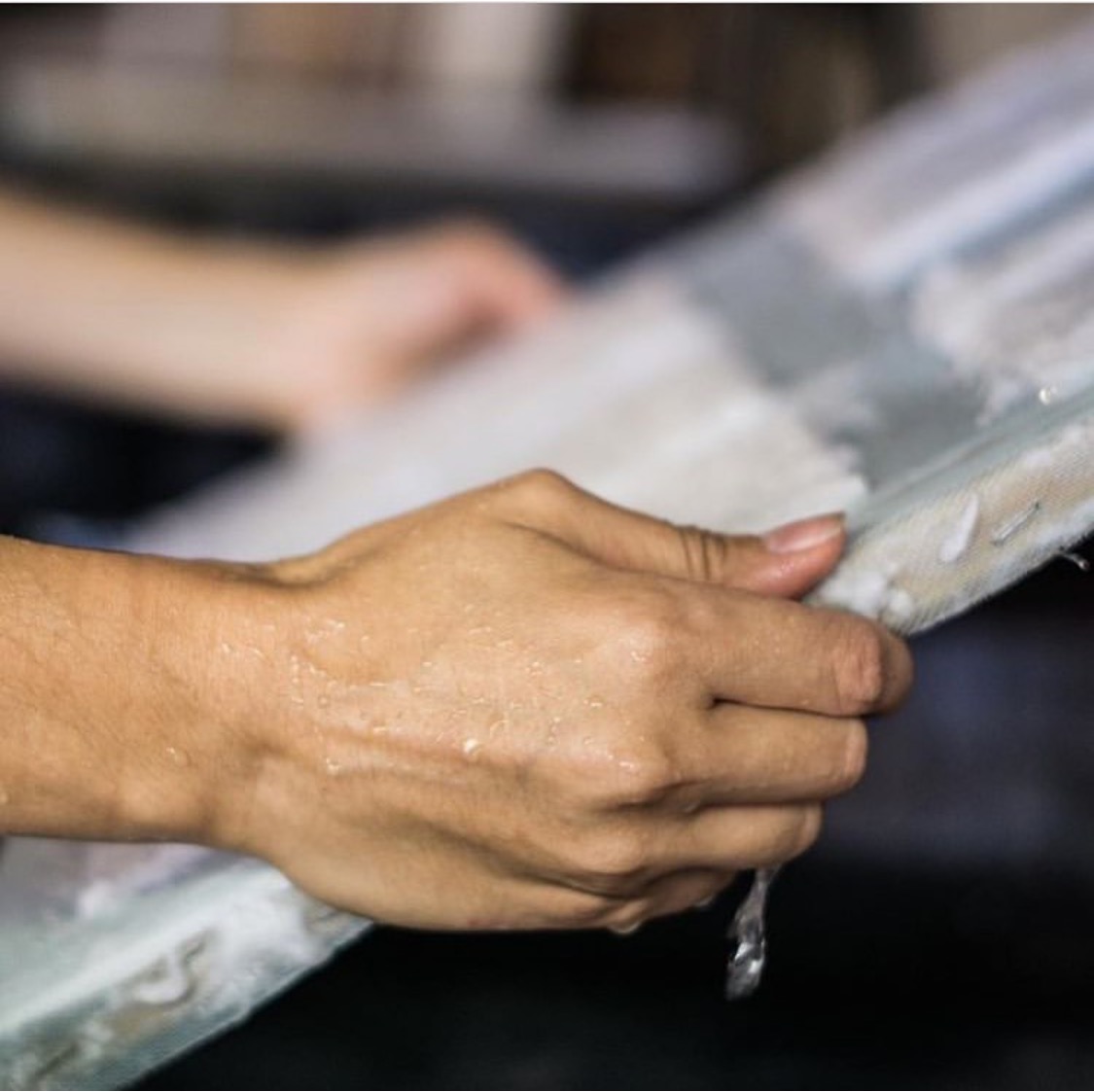 That's why I created farmette's
School of Papermaking.
I wanted to make the art of hand papermaking more accessible for artists and designers who want to supplement their work with beautiful handmade paper that they make themselves, without them having to go through the long and arduous journey of building a system from scratch.
For just a fraction of the time and dollar investment, you can learn the exact systems that we use to make our paper.
We start with an overview of the papermaking process and determining which scale is appropriate for you and your life and goals. We then discuss which equipment and materials you will need and where to get them, how to make diy-friendly equipment, and how to set up your studio. Then we'll jump into the actual process of making paper, processing it, and how to think about papermaking in the context of your creative business. All presented in a simple and straightforward way, farmette's School of Papermaking takes out the guesswork and provides you with a clear road map to setting up your handmade paper studio.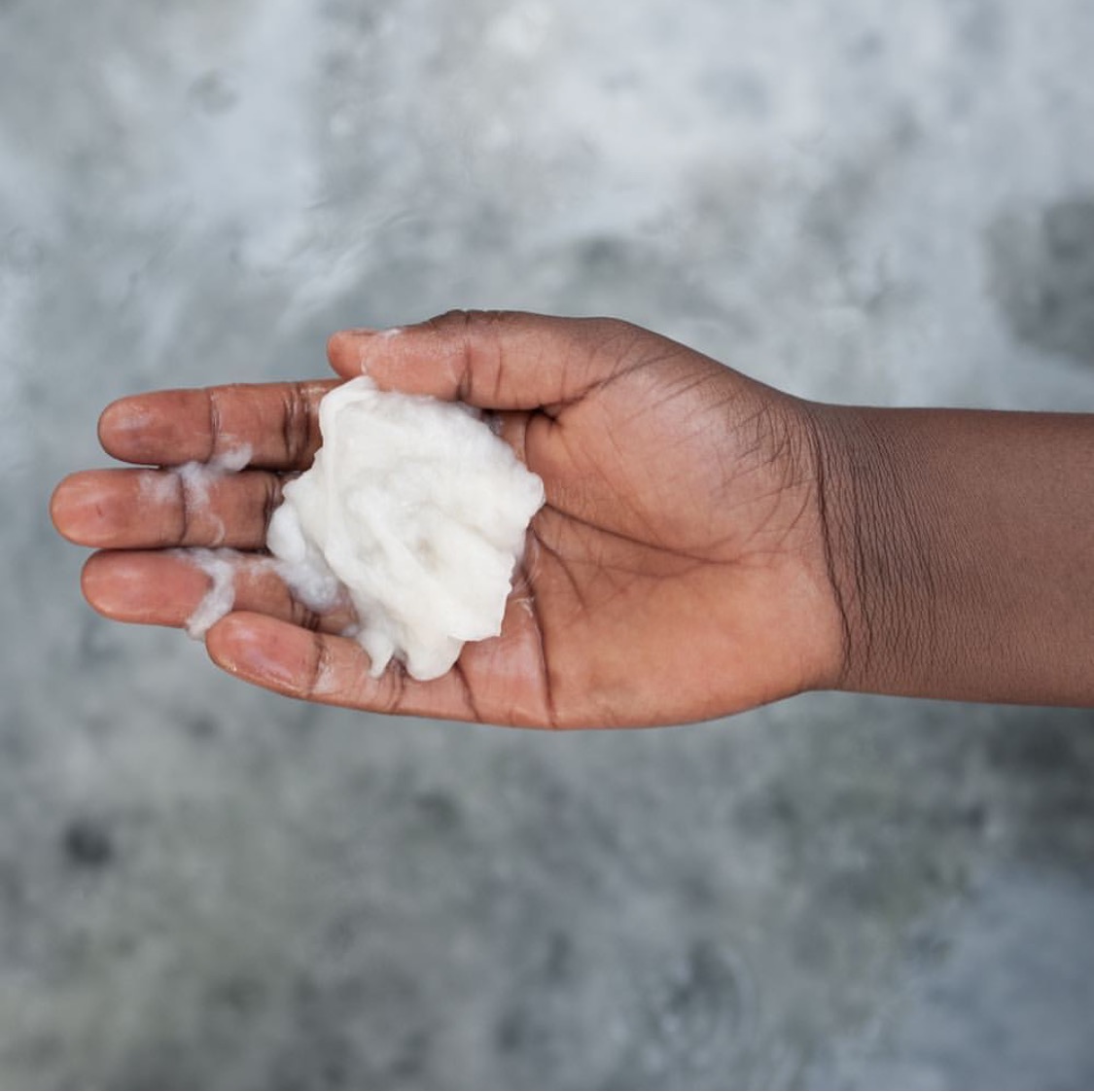 We've also included bonuses: getting creative with color and texture, handmade paper on the letterpress, branding tips, and email access to me so you can ask me any questions you have as you're working through the course!
Again, you'll learn our full paper-making set-up, from equipment to actual making and processing plus detailed discussions of determining your scale and the business considerations of your operation, all for just $797, or two payments of $400. You also have the option of 6 monthly payments of $150 if that better fits your needs.

Enrollment is open for a limited time!.
We may not open the doors to this class again for a while, so if you want to learn papermaking, I hope you'll enroll now and learn with me! 
You'll get access to our whole course: Intentions + Goals, Equipment + Set Up, Papermaking, Business Applications and Bonus units, as soon as you sign up..
You'll have access to the lessons at your own pace for as long as we offer it (1 year guaranteed and probably longer).
Have questions? Take a look at our FAQs here!